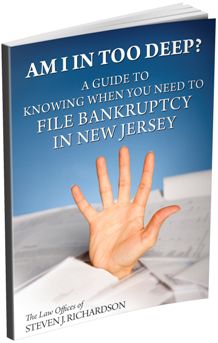 Get the book that answers the question you've been asking yourself: Are things bad enough that I need to file bankruptcy?
Being in debt is stressful, no question. Creditors are calling daily, the mail is filled with bills and demand letters, and debt collectors are scaring you with stories of wage garnishments and bank levies. You don't know what to do, but you know you need to do something. At the same time, you don't want to do anything that will make things worse, and are afraid that will happen if you file bankruptcy. If this sounds like you, you need to download and read this book to find out if you are in too deep and need bankruptcy to climb out. Ask yourself:
Are you afraid to answer the phone or open the mail?
Has a creditor levied a bank account or garnished your wages?
Have you borrowed against your pension to no avail?
Are you thinking about pay day or car title loans just to ge through the month?
I want to make sure that people choose the right solution to their financial problems, that they neither rush towards bankruptcy nor put it off for too long thinking that doing so is "too drastic." That is why I wrote this free book: to help you know whether you are in too deep!

Order it now and get the answers you need!

Fill out the form below to request your FREE copy - you'll receive it IMMEDIATELY: